Lea Wharf, Hertford
Commercial Property Development
Commercial units are now available at our development at Lea Wharf, Hertford. This includes:
A selection of ground floor commercial units on the River Lea from 2395 sq. ft to 3188 sq. ft suitable for riverside restaurant use.
A selection of retail premises with a variety of uses located in the central shopping piazza ranging from 1566 sq. ft to over 6000 sq. ft
Ground floor retail space of 1484 sq. ft and first floor office space of 1291 sq. ft ideally located on Railway Street.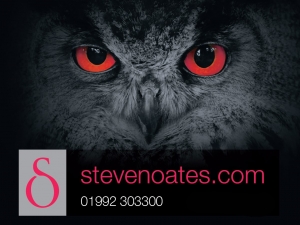 For all commercial enquiries, please phone Steven Oates on 01992 303 300.
Development: Lea Wharf
Location: Bircherley Green, Hertford, SG14 1BN
Commercial Property Types: 11 units ranging from 732 sq. ft to 10,118 sq ft
Status: Available
Outdoor riverside location available for public and non-commercial organisations bookings.  Please contact enquiries@chasenewhomes.co.uk for more information.
| UNIT | SIZE (Sq ft) | DESCRIPTION | COMMERCIAL USE | AVAILABILITY |
| --- | --- | --- | --- | --- |
| 1 and 1a | 3,972 | Riverside Restaurant / Bar | A3, A4 | LET AGREED |
| 2 | 2,734 | Retail | A3, A4 | Available |
| 3 | 6,334 | Retail / Convenience Store | A3, A4 | Available |
| 4 | 2,921 | Riverside Restaurant / Bar | A1, A2, A3, A4, D1 | LET AGREED |
| 5 | 3,189 | Riverside Restaurant / Bar | A1, A2, A3, A4, D1 | LET AGREED |
| 6 | 2,411 | Retail | A1, A2, A3, A4, D1 | Available |
| 7 | 2,906 | Recording Studio | A1, A2, A3, A4, D1 | Available |
| 8 | 732 | Amenity | Coffee shop / bus waiting area | Available |
| 9 | 10,118 | Medical Centre | A1, A2, A3, A4, D1 | LET AGREED |
| 12 | 1,484 | Retail shop in Railway Street | A1, A2, A3, A4, D1, D2 | Available |
| 15 | 1,292 | Office space above retail shop in Railway Street | Office Use | Available |